Keira Knightley riscopre l'amore con James
A cinque mesi di dtanza dalla , Keira Knightley sembra proprio aver ritrovato l'amore.
L'attrice inglese è attualmente impegnata con le riprese di Seeking A Friend For The End Of The World e ieri ha ricevuto la vita del nuovo fidanzato sul set del film.
Il fortunato è James Righton (foto sotto), membro della band rock inglese dei Klaxons.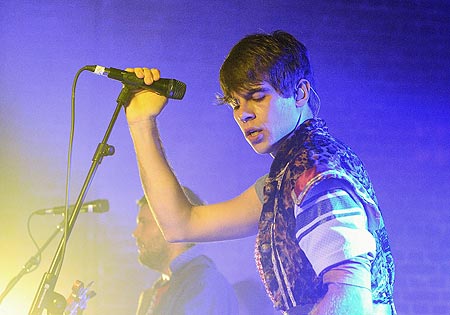 Lui e Keira si sono incontrati a Londra e si frequentano da poco più di un mese, ma le intenzioni sono più che serie se lui ha deco di seguirla fino a Malibu per starle accanto sul set.
L'attrice inglese sta lavorando ai suoi nuovi progetti proprio mentre il quarto "Pirati dei Caraibi" si trova nelle sale, ma lavorare alla saga non le manca: "Sono felice di aver fatto i tre film. Ma ci ho lavorato da quando avevo 17 anni a quando ne avevo 22, un periodo piuttosto lungo."
Autore
: Josie
Data
: 27-05-2011
Categorie
:
News
Tags
: